Calming Shave Cream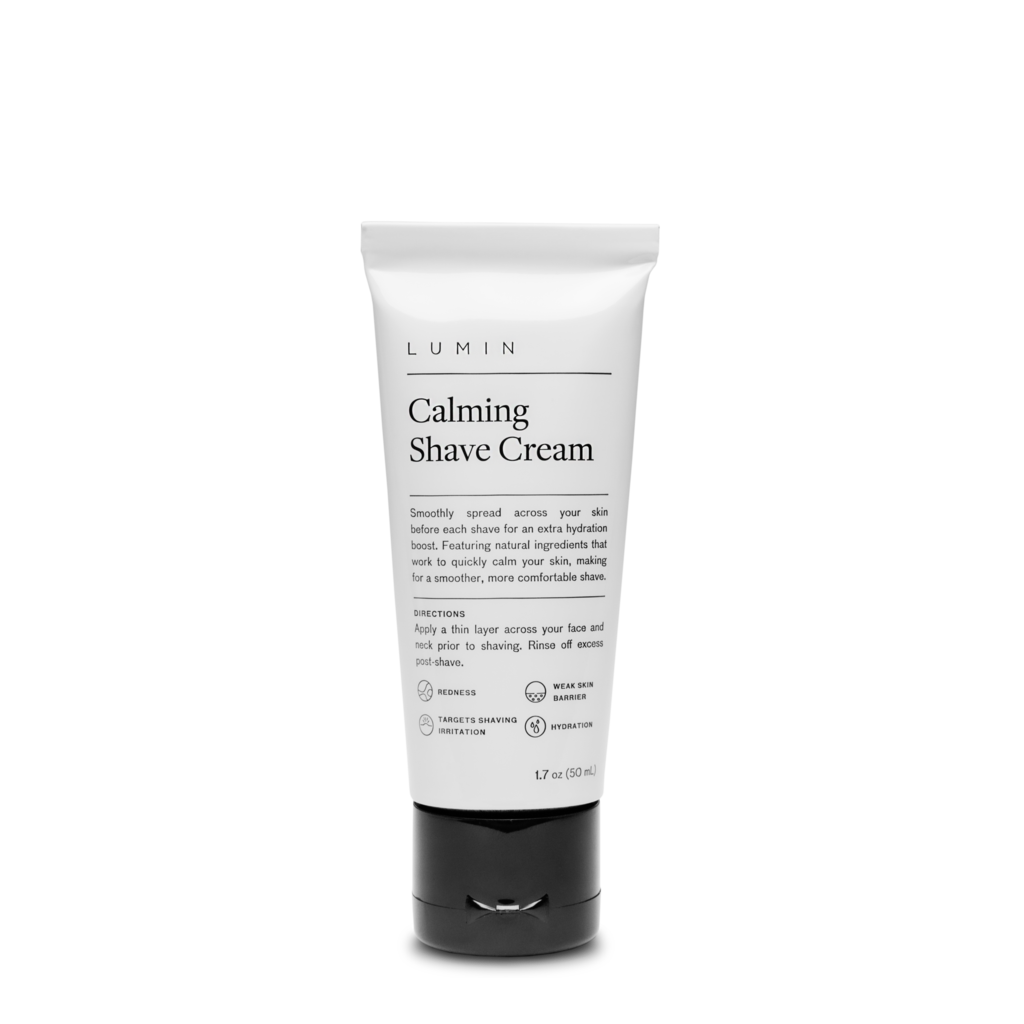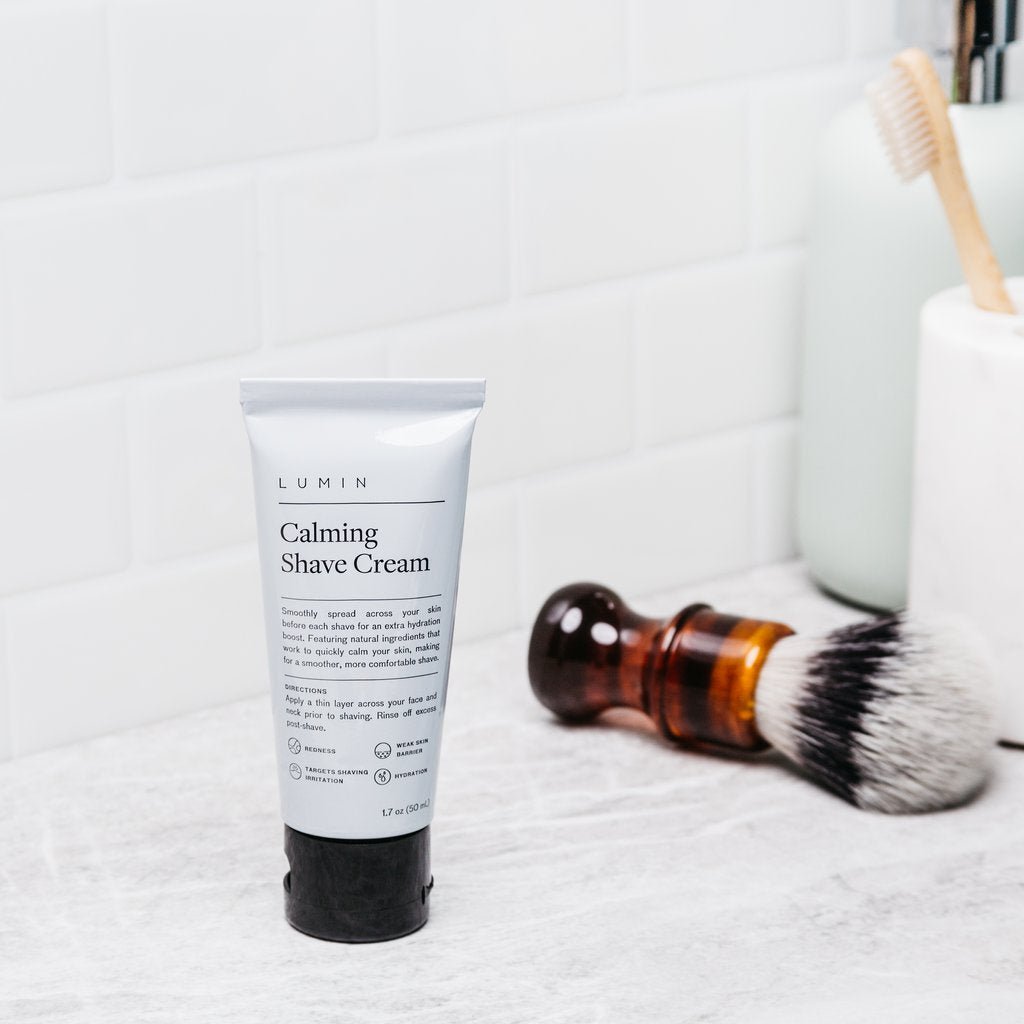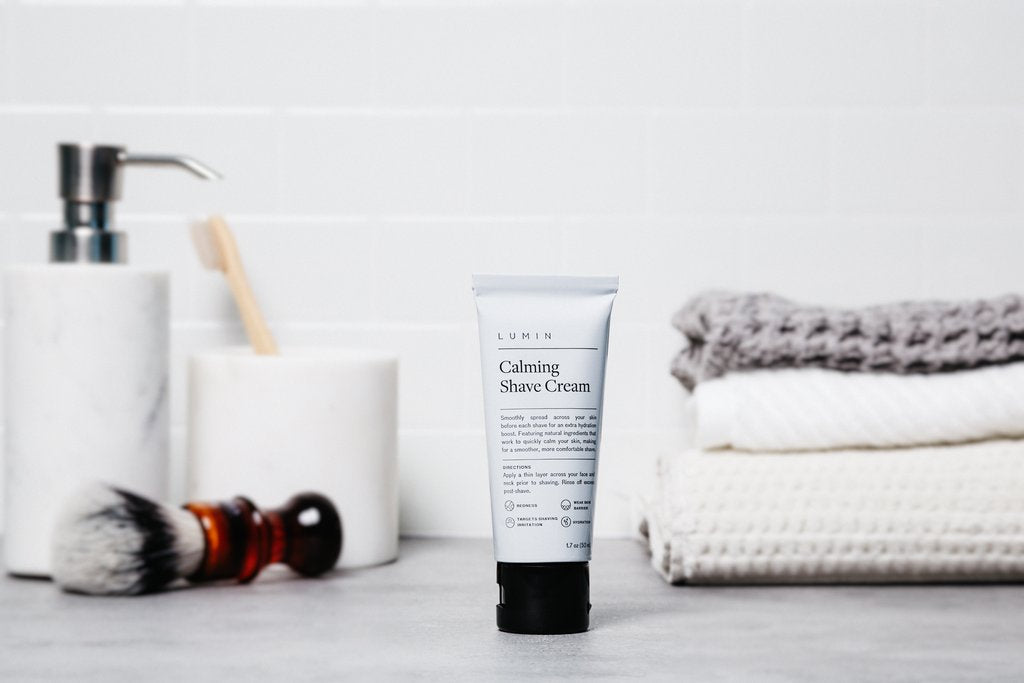 Calming Shave Cream
50ml • $6.00 $8.00
This soothing shave cream for men is an essential addition to clean shaving without nicks, tugs, or ingrown hairs
Benefits
Reduce skin inflammation before the shaving starts
Easy to spread formula
Improves razor glide
At Lumin, we shine the light on…

Active botanicals, natural origins, nourishing vitamins, and other good-for-you skincare fundamentals. We formulate with superpowered natural ingredients that actually work, and are designed to solve your primary skincare concerns.
No parabens, sulfates, phthalates, or animal testing. Ever.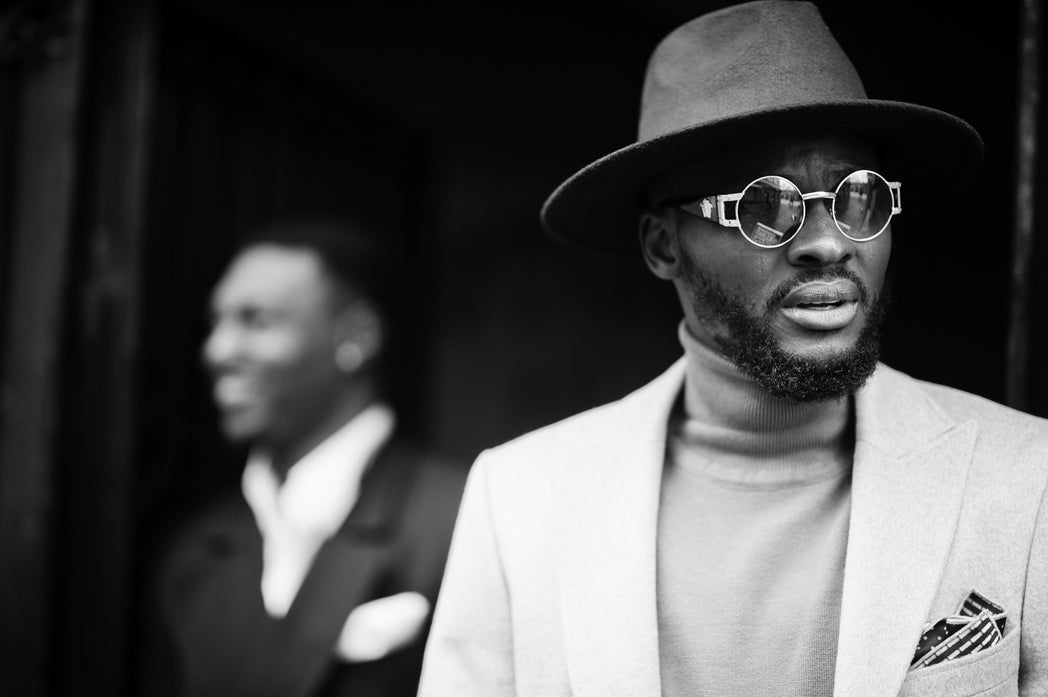 ILLUMINATED THOUGHTS
Meet Our Luminaries

Discover a community of men who are making the world a better place, and looking damn good while doing it. Click the button below to read up on useful tips, shop recommended products, and hear more from our spotlight Luminaries.
EXPLORE

Yup, you can try our skincare for free.
Pesky dark circles bumming you out? Complicated skin care routines have you overwhelmed? Take our quick skincare quiz and we'll send you a free, personalized men's skincare kit.
START SKINCARE QUIZ