SKINCARE • Expert Maintenance Set
Expert Maintenance Set
The big leagues of skincare.
For the skincare connoisseurs out there, we've got just the set for you. It's time to cleanse, exfoliate, moisturize... and then some. Round out your fundamental 3-step routine with an extra, targeted boost. Clogged pores, dark circles, and early aging signs (a.k.a. wrinkles) don't stand a chance.
Helps With
- Dehydration
- Weak skin barrier
- Excess oil
- Dead skin
- Pollution impact
- Clogged pores
- Appearance of acne scarring
- Skin damage recovery
- Shaving irritation
- Uneven Skin Tone
- Under-eye dark circles
- Crows feet
- Fine lines
- Premature aging
- Free radicals
Key Ingredients
Meadowfoam Seed Oil - Protects the fragile skin barrier and balances oil production by closely mimicking skin's natural oils.

Apple Extract - Prevents skin damage and reduces aging signs with a high concentration of Vitamin C.

Ginger Extract - Helps to fight free radicals that age you prematurely and even out skin tone with hyper-effective antioxidants.

Charcoal - Suctions out dirt and impurities from pores that can cause break-outs and premature aging.

Rosemary Leaf Extract - Gently yet effectively removes impurities from skin due to its antiseptic and anti-inflammatory properties.

Green Tea Extract - Reduces skin inflammation and soothes skin due to the presence of polyphenols.

Rose Flower Oil - Prevents and improves breakouts due to antiseptic, astringent, and anti-inflammatory properties

Centella Asiatica - Contains active compounds such as madecassoside to repair skin and prevent aging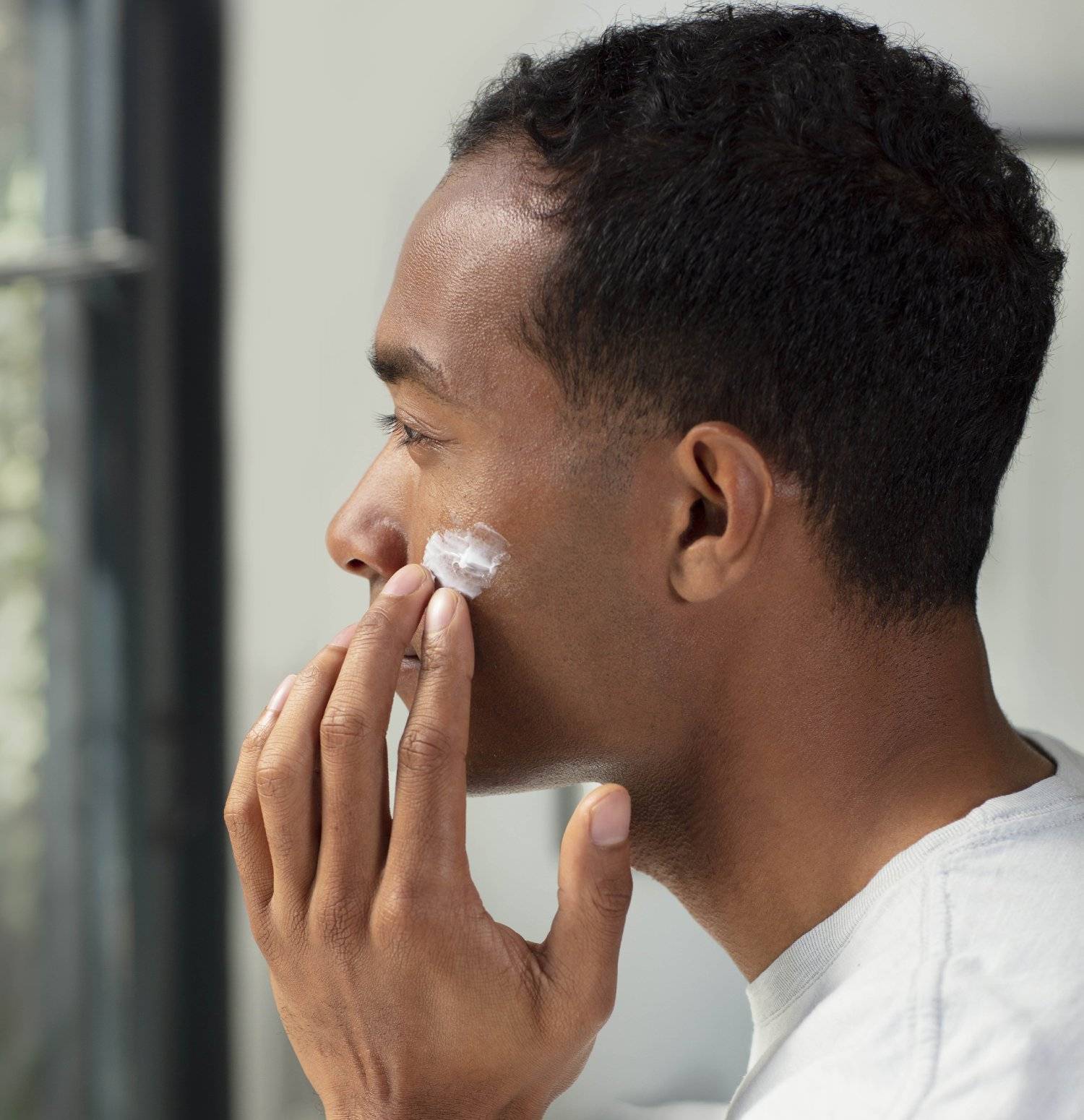 How to use your Expert Maintenance Set
Apply a dime-sized amount of all over your face when you shower in the morning, rinse after a workout, and wash up before bed.
Use the 1-2x a week (this guy's great right before a shave). Start with a dry face and massage a nickel-sized amount all over to remove dead skin.
Massage the all over your face to hydrate before bed, then touch up any dry areas with a dab or two in the morning after you shower.
Before bed, dab a light layer of below your eyes and roll the onto problem areas. They'll work their magic while you sleep. In the AM, rinse to remove the excess.