SKINCARE • Modern Bathroom Set
Modern Bathroom Set
Upgraded bathroom products that work as good as you look.
Built for the man on a mission, ready to up his game in all aspects of his routine. We've got your essentials covered. A hydrating and cleansing skin duo to keep your mug in tip top shape. Tea tree and aloe infused body wash to keep your skin fresh n' clean. A repairing, keratin recovery set made to improve scalp health and battle dry, damaged hair.
Helps With
Skin
- Dehydration
- Sun damage
- Oil regulation
- Weak skin barrier
- Dead skin
- Clogged pores
Hair
- Gentle to scalp
- Damage & Dryness
- Dehydration
- Follicle repair
- Scalp health
Body
- Dirt build-up
- Body odor
- Body breakouts
- Inflammation
Key Ingredients
Meadowfoam Seed Oil - Protects the fragile skin barrier and balances oil production by closely mimicking skin's natural oils.

Apple Extract - Prevents skin damage and reduces aging signs with a high concentration of Vitamin C.

Ginger Extract - Helps to fight free radicals that age you prematurely and even out skin tone with hyper-effective antioxidants.

Charcoal - Suctions out dirt and impurities from pores that can cause break-outs and premature aging.

Rosemary Leaf Extract - Gently yet effectively removes impurities from skin due to its antiseptic and anti-inflammatory properties.

Green Tea Extract - Reduces skin inflammation and soothes skin due to the presence of polyphenols.

Rose Flower Oil - Prevents and improves breakouts due to antiseptic, astringent, and anti-inflammatory properties

Centella Asiatica - Contains active compounds such as madecassoside to repair skin and prevent aging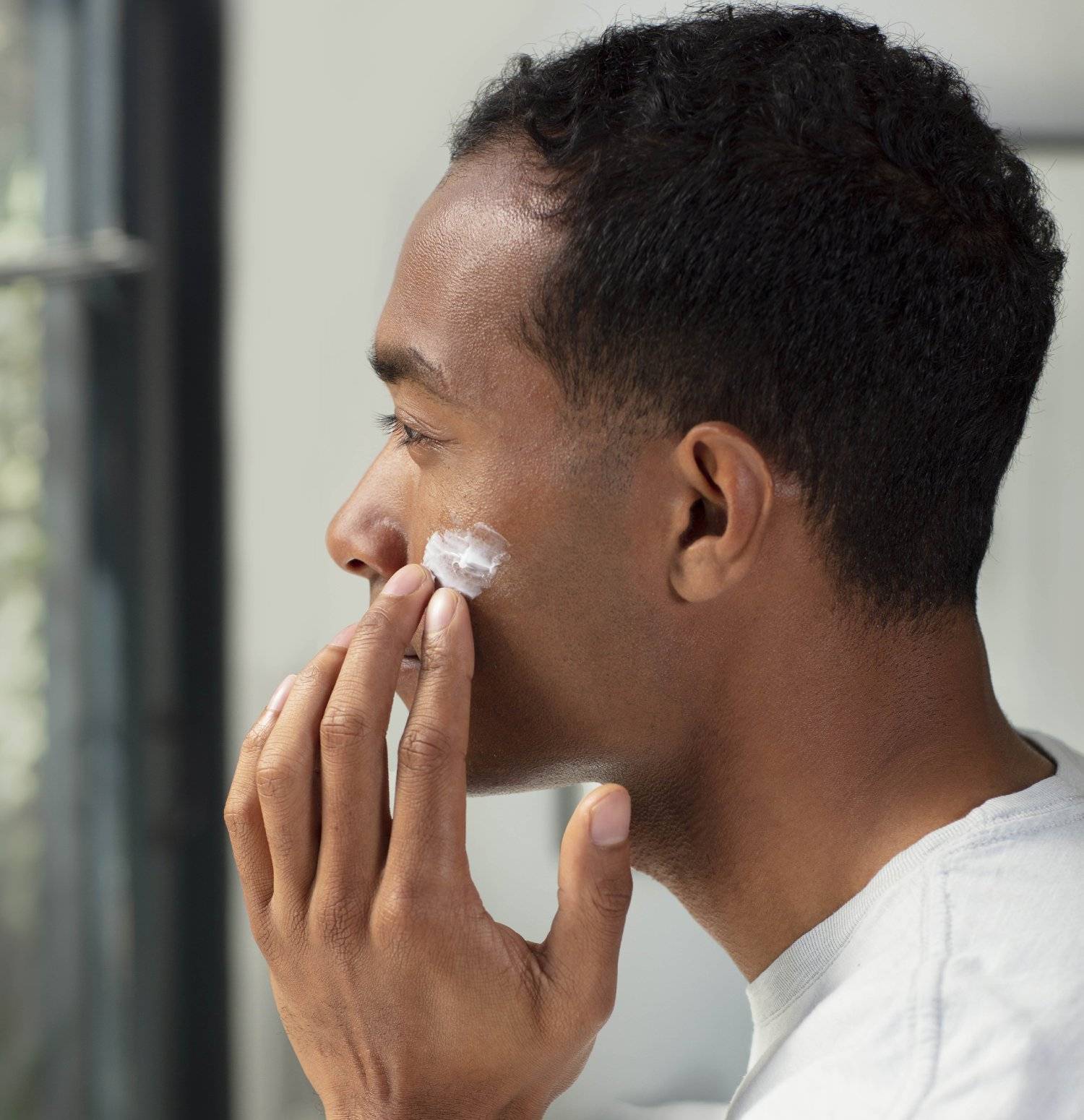 How to use your Modern Bathroom Set
SKIN
Before bed, lather between wet hands and massage gently onto your face. After 3 minutes, rinse with warm water.
Massage Balm generously onto your face. Both can be done morning and night.
HAIR
Lather into wet hair and gently massage your scalp. Let sit for 3 minutes, then rinse out completely.
Massage into wet hair and focus on the ends. Let sit for 3 minutes, then rinse out completely. (Use same amount as shampoo.)
BODY
Lather onto wet skin using a loofah, body sponge, or your hands. After thoroughly cleansing your body, rinse off completely. Use daily or after exercise.