Want To Create A Custom Bundle?
Create your perfect package today and unlock incredible savings. Add more, save more!
Up to 20% off
BUILD YOUR OWN BUNDLE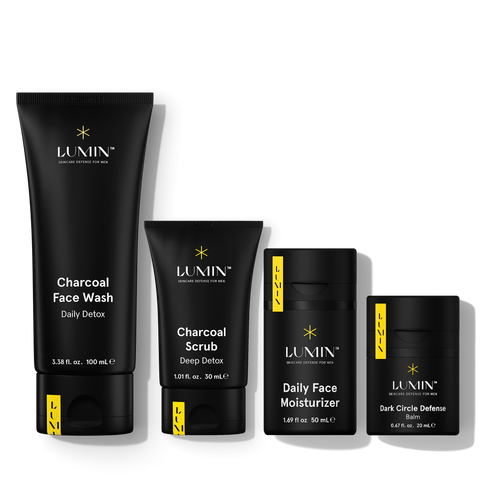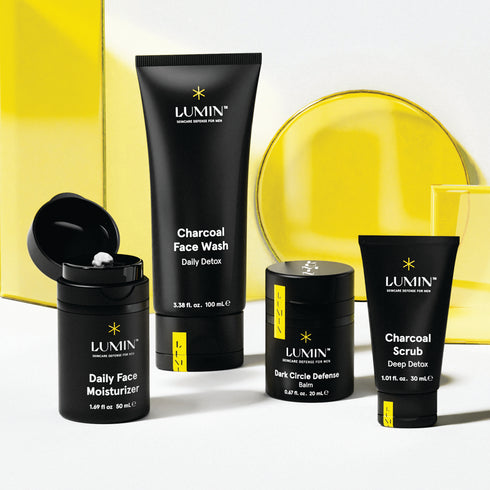 Class Act Bundle
BEST VALUE! Ultimate men's skincare bundle featuring a complete skincare routine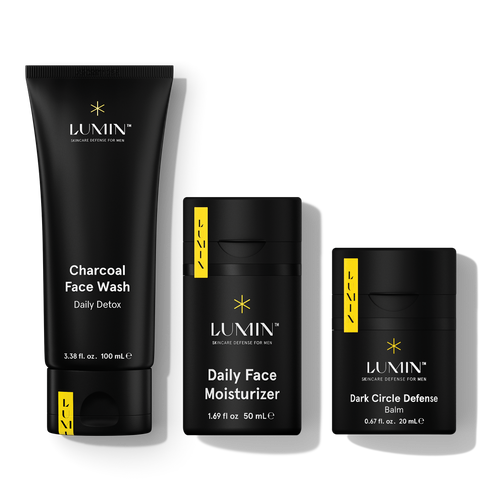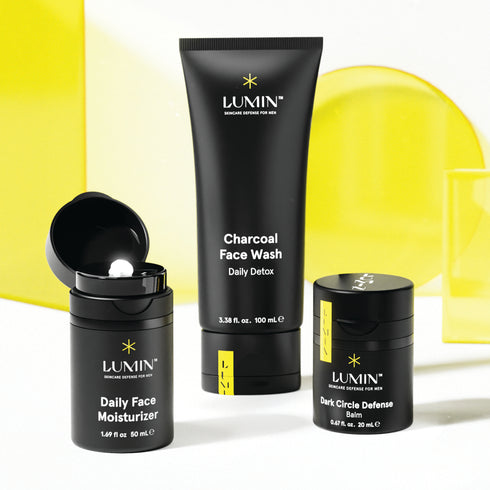 No Baggage Trio
Men's facial care kit for tired, dull skin.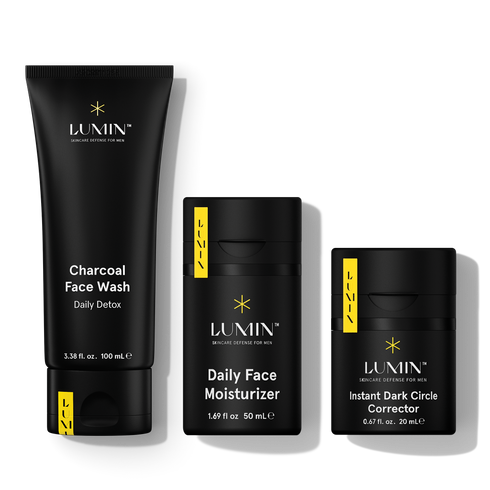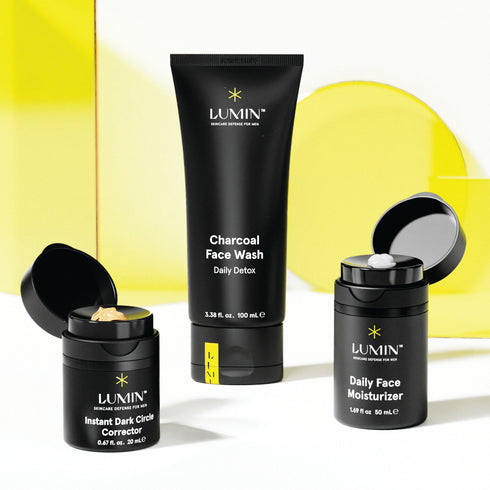 Burnout Buster Trio
A men's skincare routine targeting dry skin & dark circles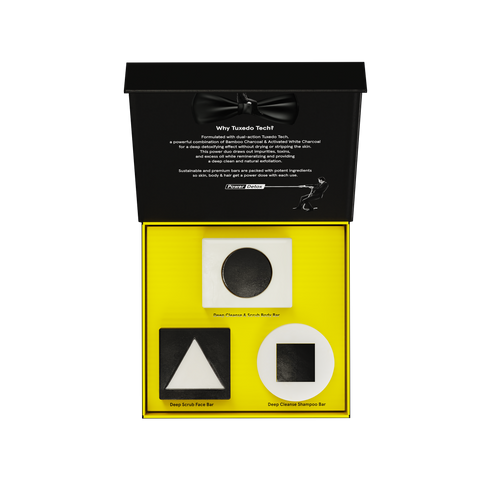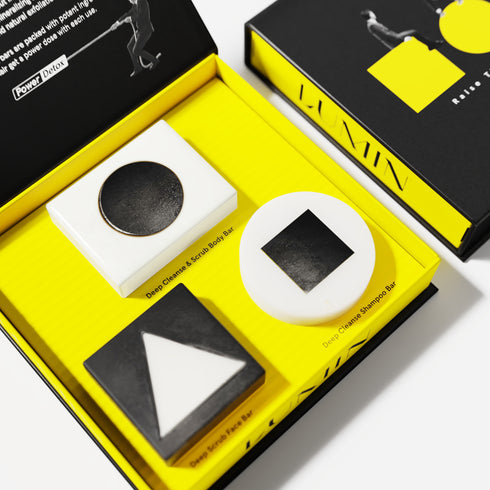 Raise the Bar Gift Set
Step up his daily cleanse with the Raise The Bar Gift Set, featuring Lumin's all-in-one soap bars for an invigorating face, body, and hair routine, all in a sleek magnetic box—perfect for gifting on any occasion.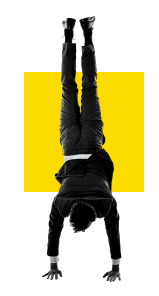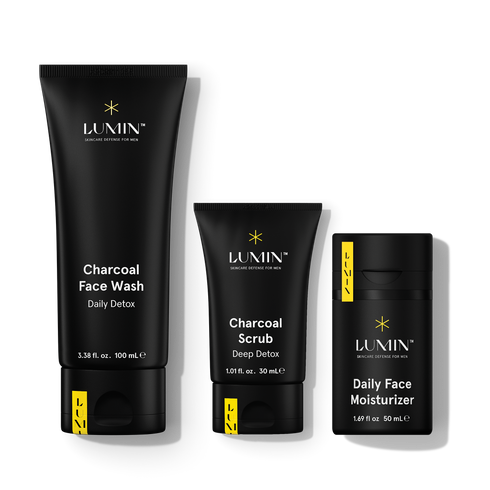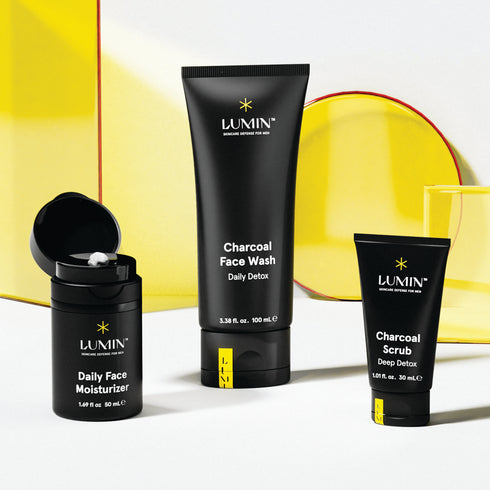 Smooth Operator Detox Trio
The best skincare set to maintain clean, clear skin.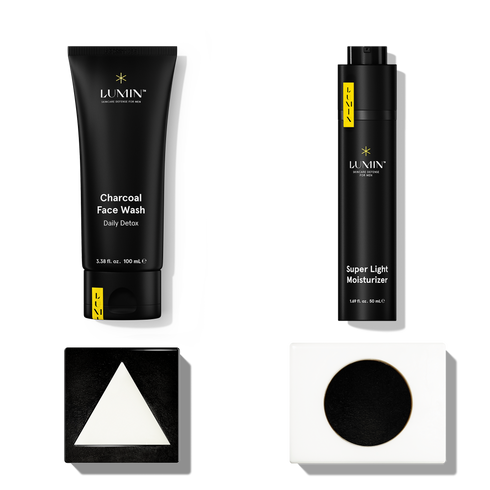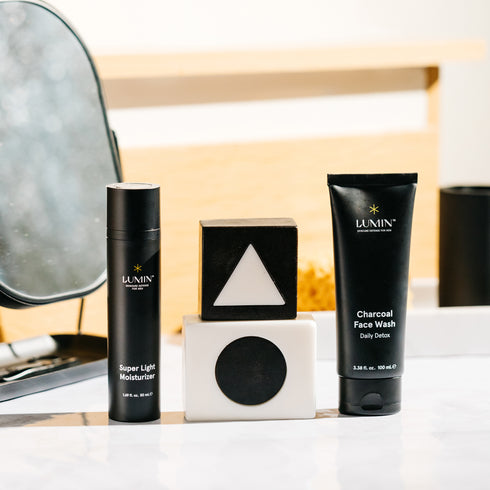 Oily Skin Buster
Oily skins savior bundle. From cleanse, hydrate to defend this skin & bodycare bundle banishes all oil and grime.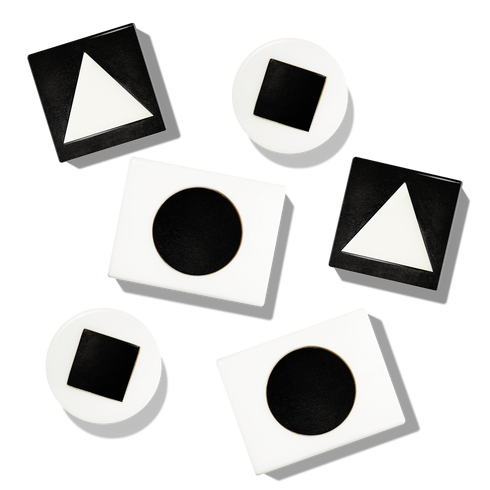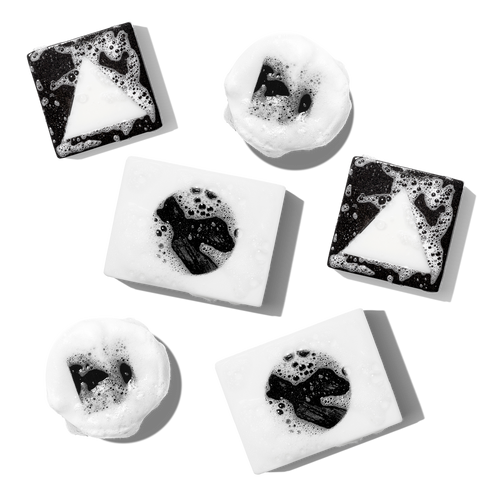 Raise the Bar Bundle
Raise the level! Complete your green routine in style, using this pack of soap bars for your face, body and hair.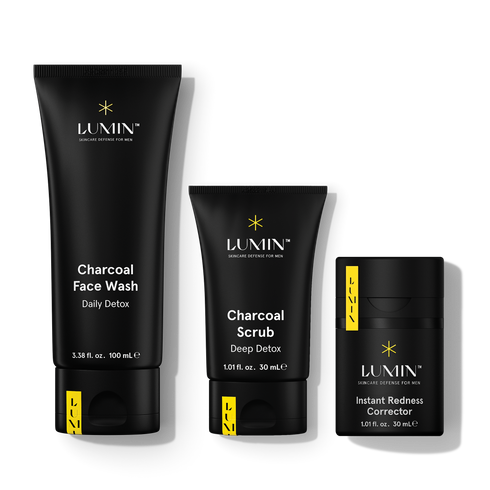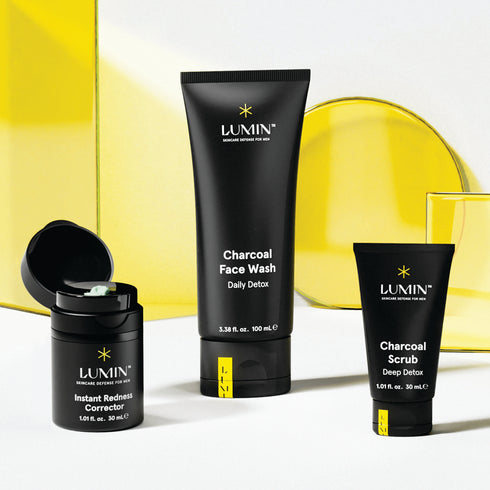 Redness Correcting Trio
A men's skincare product trio to reduce & soothe red, irritated skin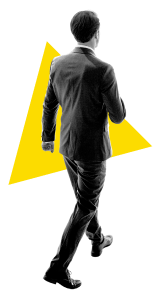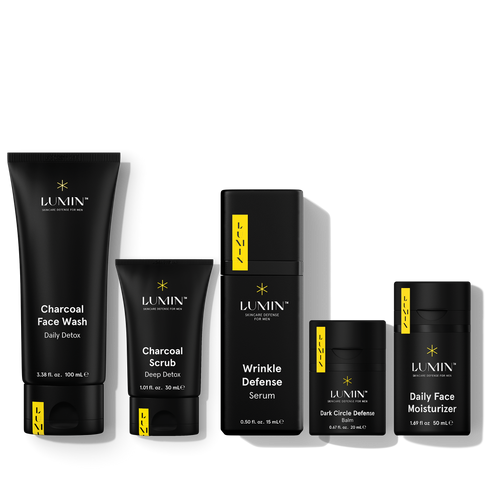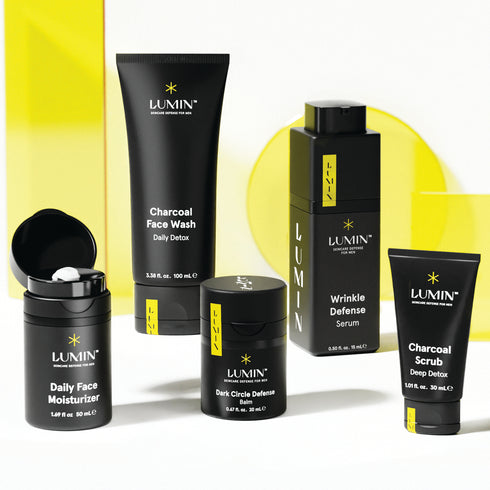 Badass Bundle
BEST VALUE! An advanced anti-aging skincare kit for men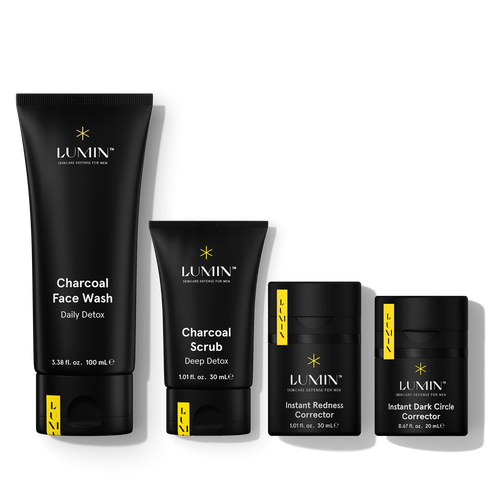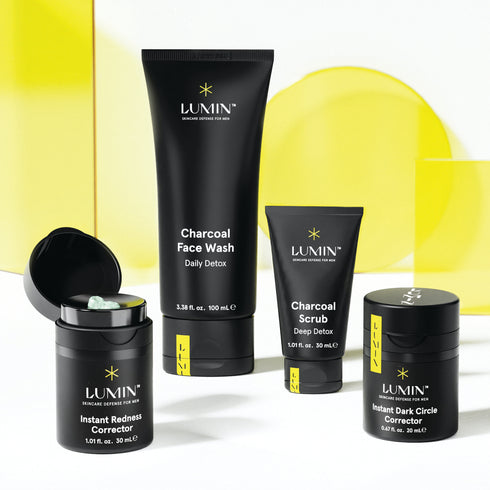 Total Correction Bundle
An anti-redness & anti-aging skincare set for men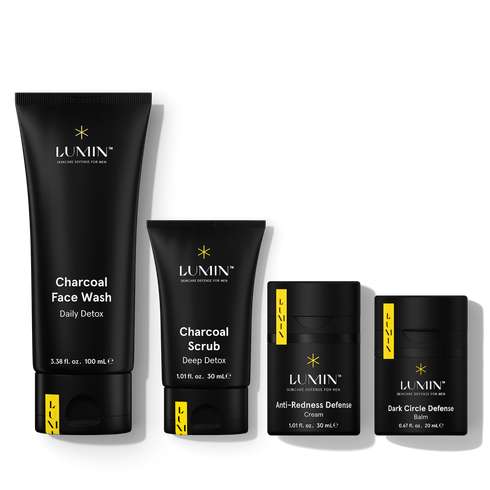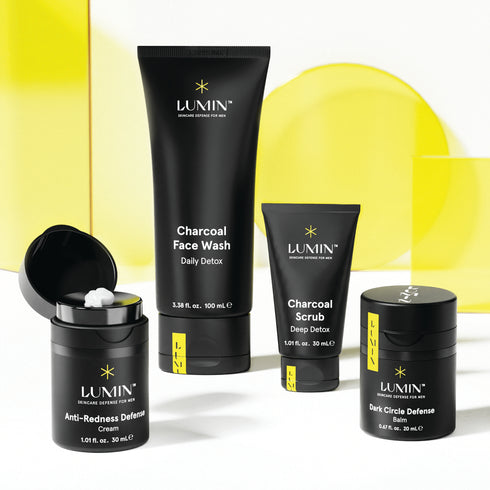 Total Defense Bundle
An anti-redness & anti-aging skincare set for men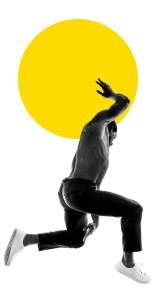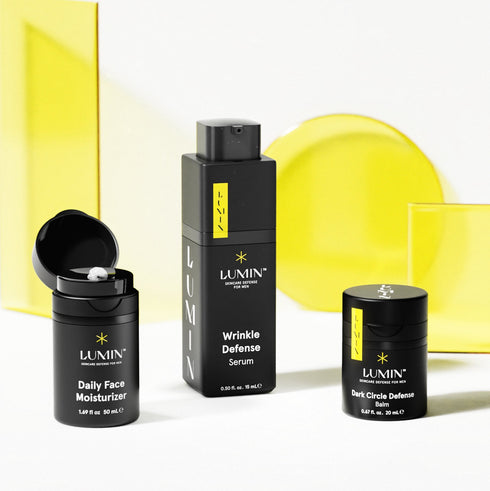 Kickass Trio
A 3-step anti-aging routine men's skincare kit.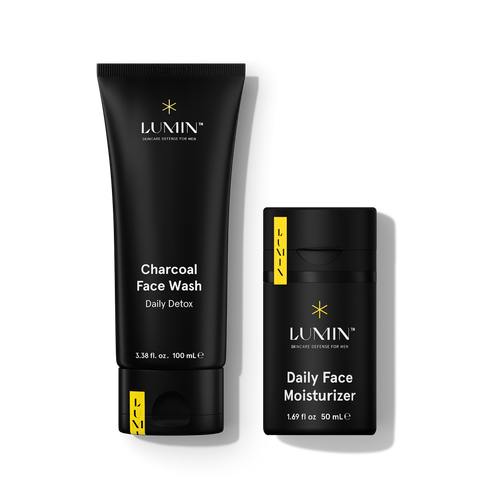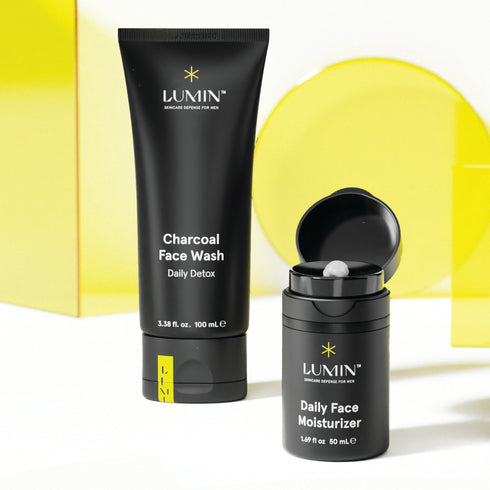 Dynamic Duo
2 powerful, essential men's skin care products.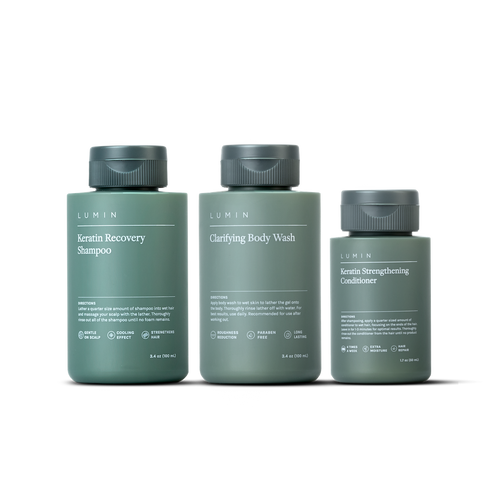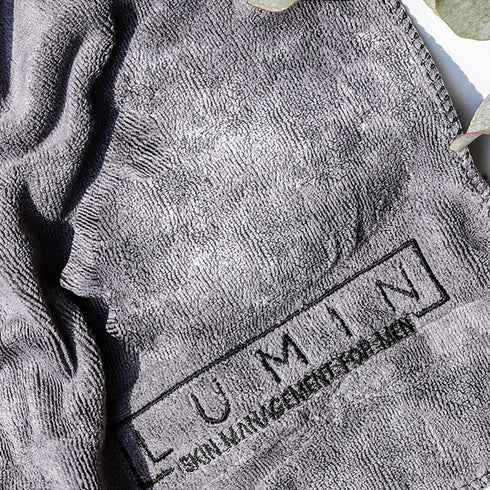 Hair and Body Travel Pack
A travel-sized pack featuring hair and body care essentials to address body breakouts and strengthen hair. This set also includes a free Microfiber towel!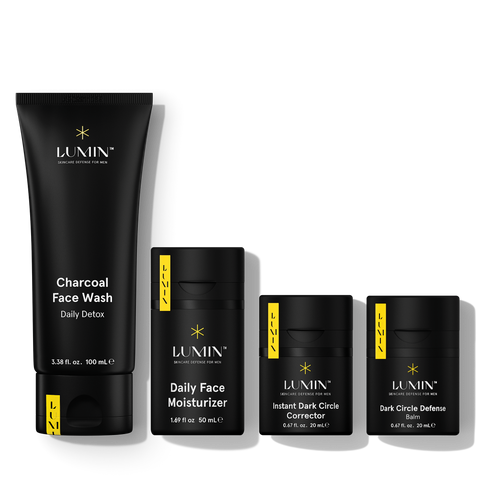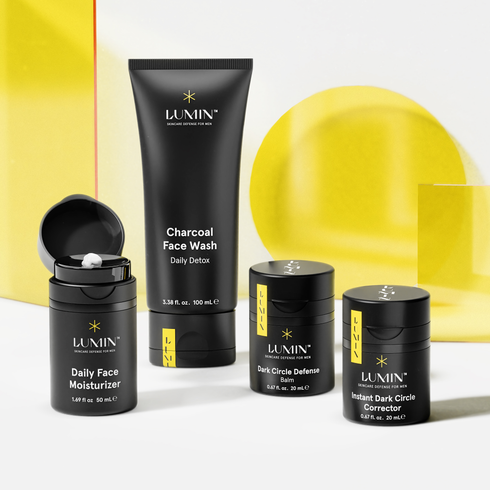 Mr. Bright Eyes Bundle
REVITALIZE YOUR EYES! A complete skincare routine that delivers eye-brightening results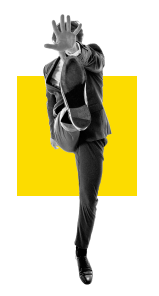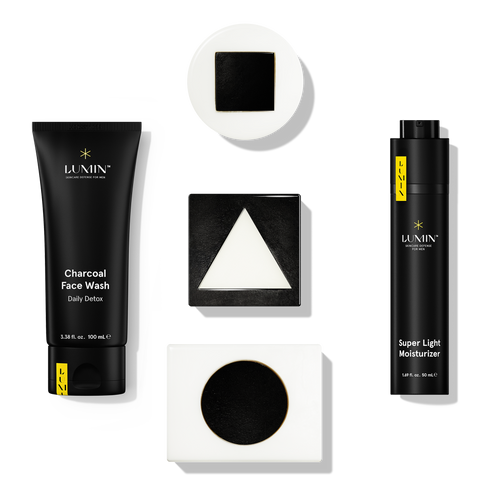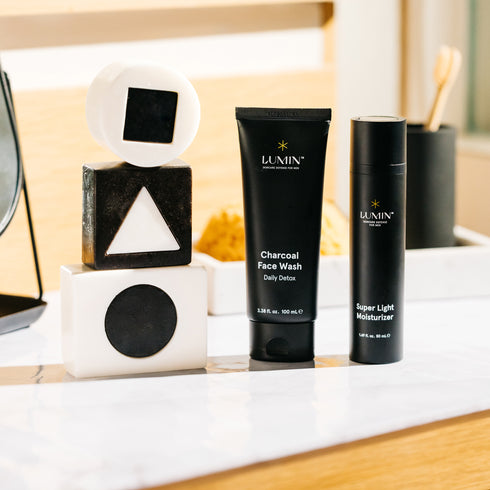 Head-to-Toe Bundle
COMPLETE ROUTINE! Take care of yourself from head to toe with this face, body and hair care package. Remove oily skin, dirt and grime from the body and get rid of dry and flaky scalp.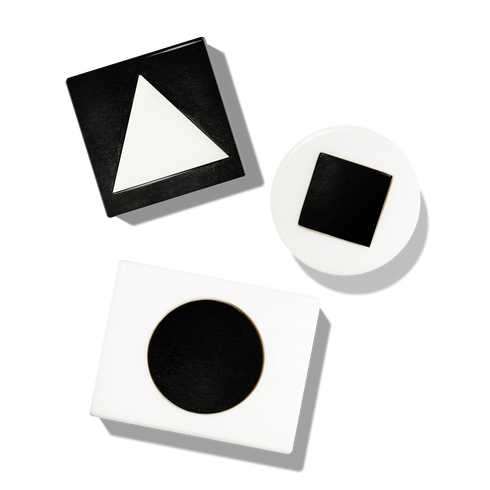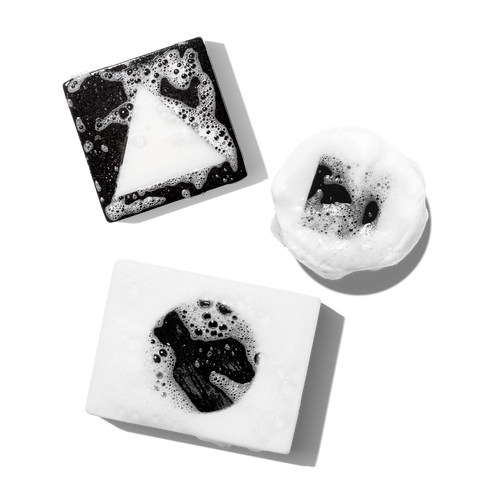 Raise The Bar Travel Pack
Raise The Bar! Complete your eco friendly routine in style with this soap bar bundle for Face, Body & Shampoo Bar.
Need an easy routine?
An on-the-go lifestyle leaves little room for extra baggage.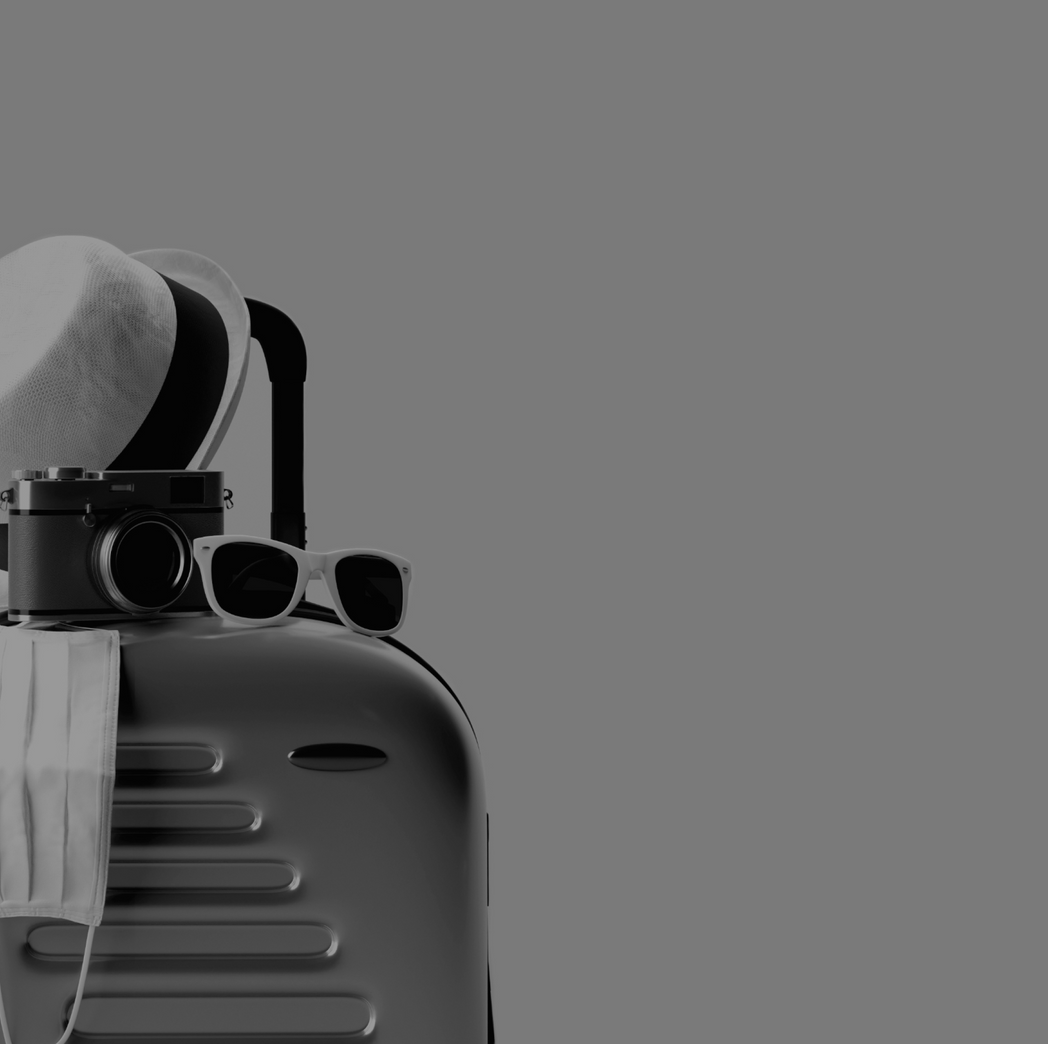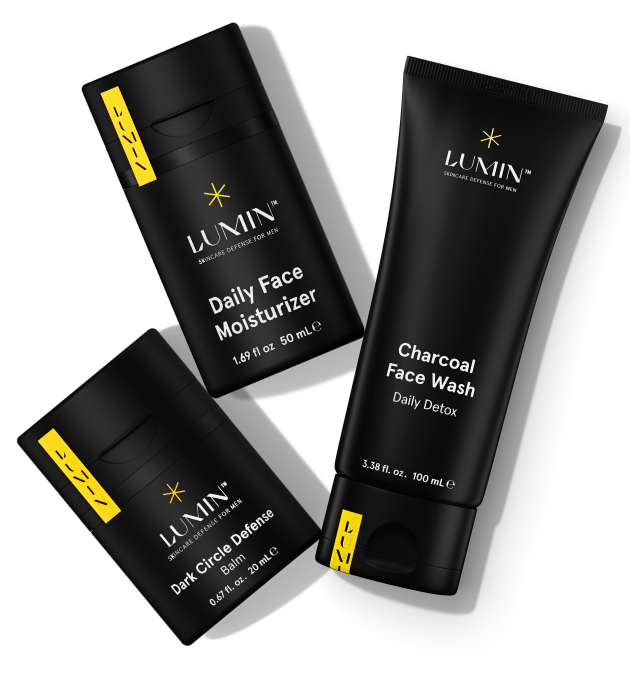 Build your own routine with the ultimate men's facial care kit. Complete with Charcoal Face Wash Daily Detox, Daily Face Moisturizer, and Dark Circle Defense.
Dark circles?
The new roomie is a real night owl.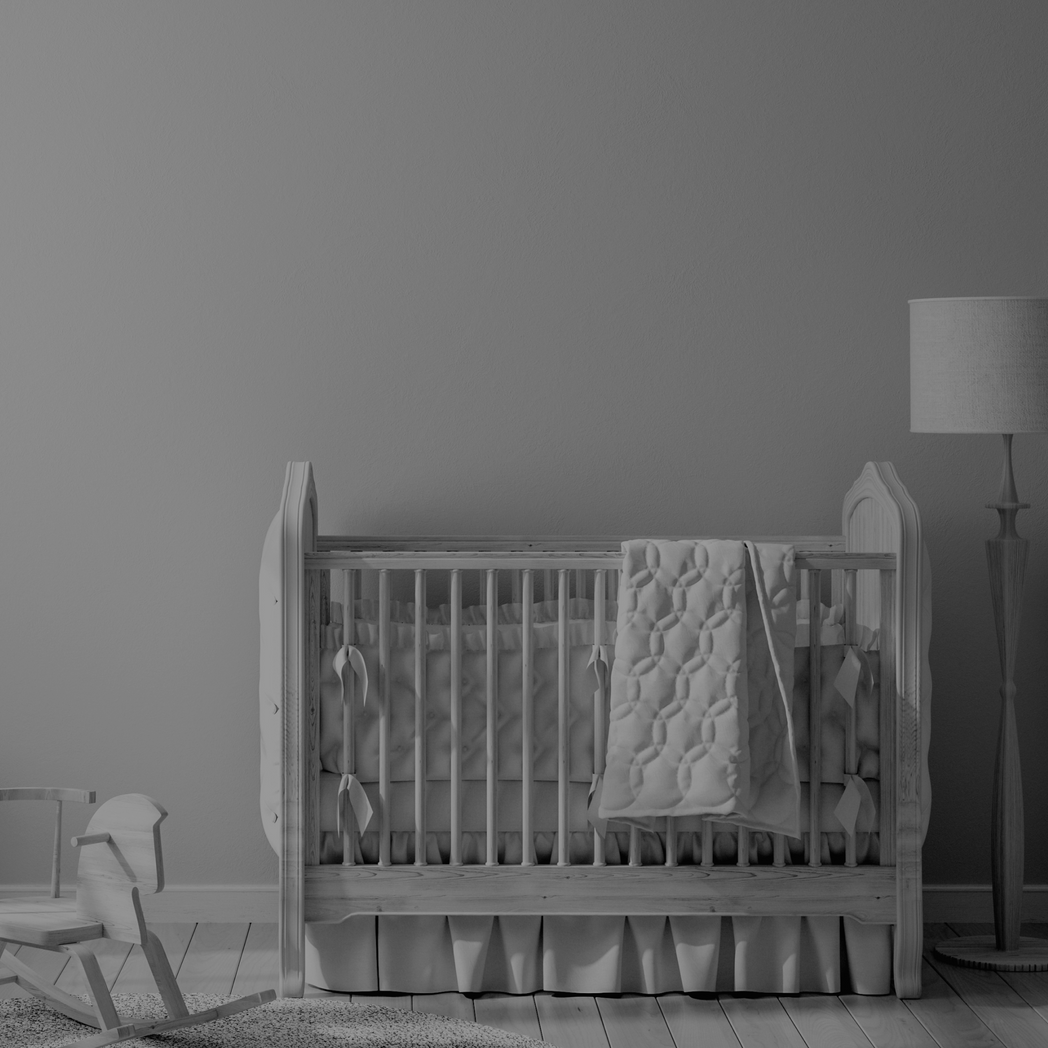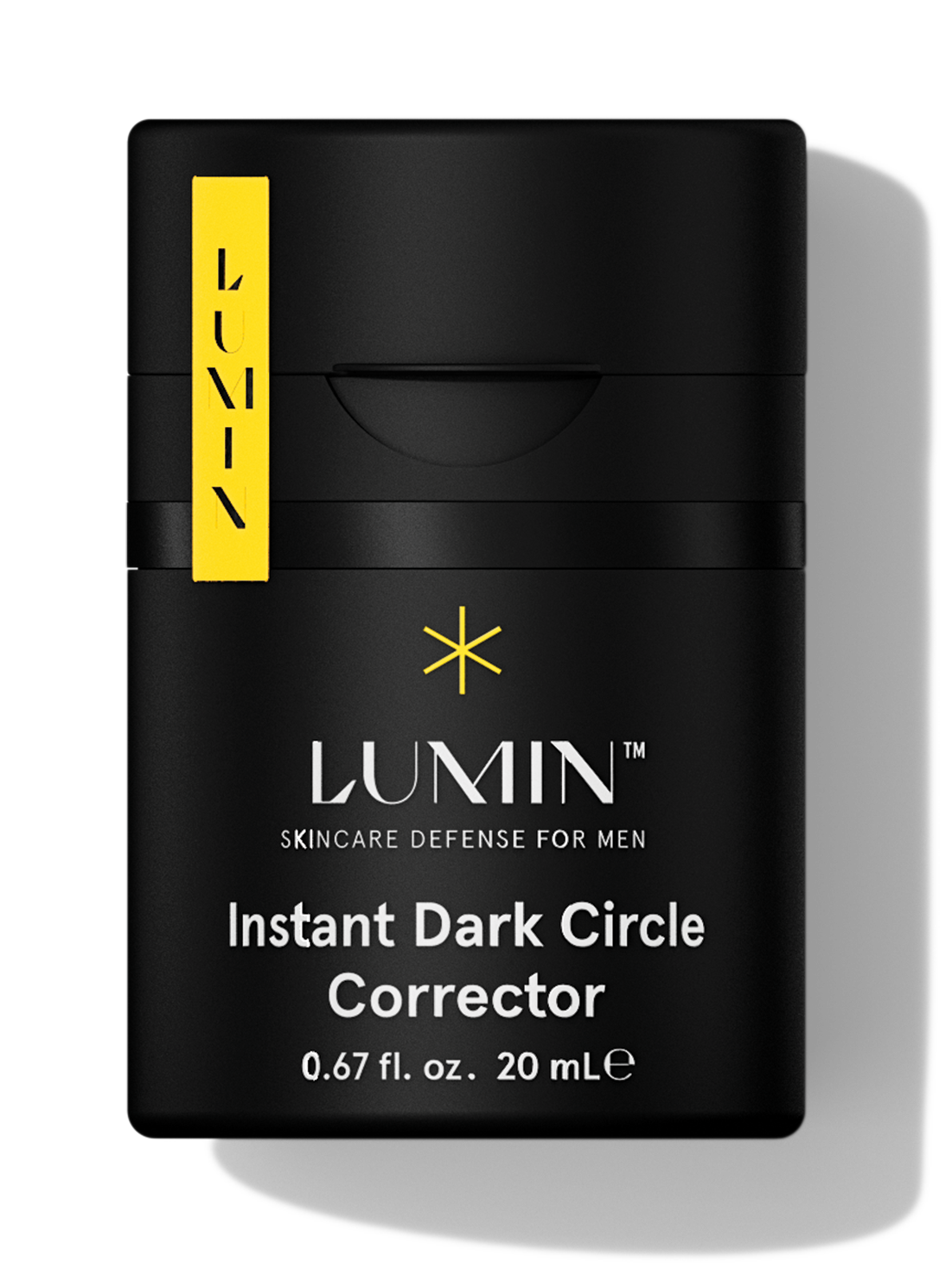 Grab your new go-to Instant Dark Circle Corrector: a quick fix for puffy eyes and dark circles.
Face looking red?
You say tomato, I say tomato, we both say it's not a good look.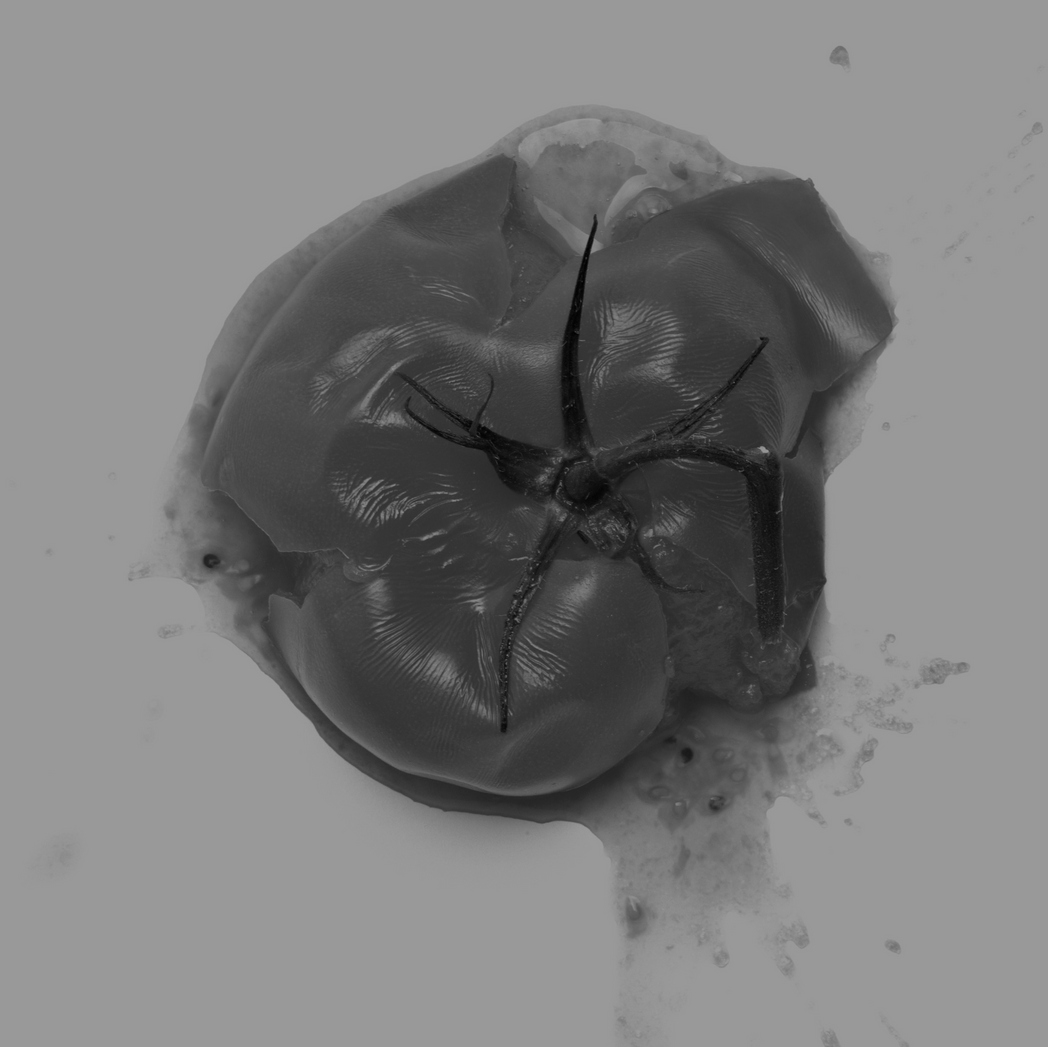 Soothe and neutralize unwanted flush with out signature redness relief face cream, Instant Redness Corrector.

Yup, you can try our skincare for free.
Pesky dark circles bumming you out? Complicated skin care routines have you overwhelmed? Take our quick skincare quiz and we'll send you a free, personalized men's skincare kit.
START SKINCARE QUIZ