Face Moisturizer for Men: Picking and Using the Right One
Moisturizing goes hand-in-hand with cleansing.
3 MINUTE READ
Your face moisturizer is your cleanser's number one sidekick. It's so important to moisturize every day for healthier skin. Even if you have oily or acne-prone skin, you still need moisture to balance your skin and boost its protective barrier. While it might seem like an extra step you don't need, don't skip your daily moisturizer. Consider these products your skincare two-step must-haves. 
Choosing a moisturizer based on your skin type can help nourish dry skin and balance oil production. Even if you've got acne-prone skin, you still need a moisturizer made for oily skin because hydration helps calm overactive oil glands. It may sound counterintuitive, but skin hydration and oil production are two different issues, so either way, moisture is a must.
Read on to learn more about choosing the right face moisturizer for your skin type and how to use it for vibrant results. 
First, know your skin type. 
Choosing a moisturizer made for your skin type is key to keeping your skin balanced, clear, and fresh. While folks with dry skin need deeper and more frequent hydration, oily skin types may need lighter formulas. 
We tailored our Moisturizing Balm to your unique skin type. Whether you have dry, oily, or combination skin, this ultra-hydrating balm will help keep your skin even-toned, youthful, and feeling refreshed. 
Next, check the product label.
Just because a moisturizer is expensive doesn't necessarily mean it's the best quality. You don't have to be a cosmetic chemist to decipher a skincare ingredients label, just watch out for a few key skincare red flags. 
Here's what to avoid in a moisturizer:
Denatured alcohol 

Synthetic fragrances 

Propylene glycol

Parabens

Phthalates

Mineral oil
While mineral oil can flare up acne-prone skin, denatured alcohol, propylene glycol, parabens, phthalates, and synthetic fragrances may cause irritation and additional health problems in some people. Give these all-too-common ingredients a hard pass if you want to achieve your healthiest skin. 
Commit to everyday use for best results. 
Your skincare regimen is like going to the gym. You can't build results and maintain them if you don't commit to a routine. Cleanse and moisturize every day, day and night, if you want to achieve your best skin. 
Not only will a good men's skincare routine offer results you can feel from day one, but your skin will also continue to improve over time with consistent use. Plus, you can get it done in just a few minutes per skincare sesh, and it feels super refreshing. Done deal. 
Here's how to use your moisturizer:
Step 1: Cleanse your face with a mild face cleanser, rinse, and pat dry with a soft, clean towel.
Step 2: Dispense a generous dab of your men's moisturizer onto clean fingertips and massage all over your face. 
Step 3: Use before bed and apply as needed in the morning after washing your face. 
Choosing a
face moisturizer for men
that's tailored to your skin type will address your unique needs and optimize the look and feel of your skin. Getting better skin is easy with the right products, and tackling your skincare now can help prevent skin damage as you get older. Skincare is a vital part of your self-care routine, so use this time each day to center yourself, relax, and de-stress. You deserve it.
Clean Machine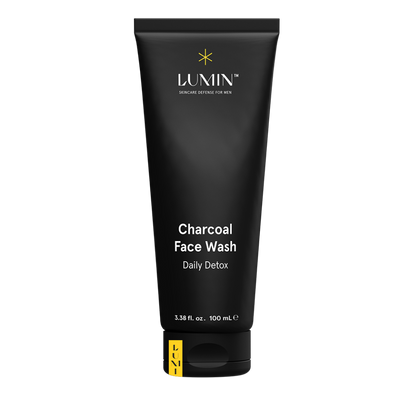 There's nothing like that 'aaahh' feeling when you've splashed cool water over a fresh, clean face. Our Charcoal Face Wash Daily Detox is made specifically for men's skin, working to remove 
grime while keeping your skin's pH balanced. Go ahead and say it, aaahhhh.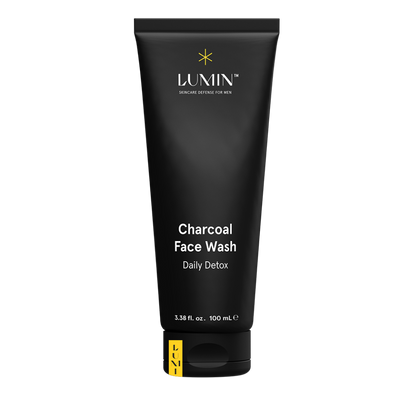 Yup, you can try our skincare for free.
Pesky dark circles bumming you out? Complicated skin care routines have you overwhelmed? Take our quick skincare quiz and we'll send you a free, personalized men's skincare kit.
START SKINCARE QUIZ