Learn How To Prevent Shaving Irritation
Is the way you shave causing breakouts? 
2 MINUTE READ
Irritation from shaving is a common skincare issue, and learning how to shave is key to avoiding razor burn. While a good shaving technique plus premium products can help you achieve better skin, low-quality products and poor technique can damage it. 
Many off-the-shelf shaving products contain harsh chemicals and synthetic fragrances. Using low-quality products can lead to painful breakouts, redness, and ingrown hair. Moreover, you might need to tweak your technique to overcome post-shave irritation once and for all. The good news is, you can avoid razor burn and shaving irritation when armed with knowledge and the right tools. Learn the right way to shave by following our tips below. 
Keep Your Razor Clean + Dry
Good razor hygiene is essential. Replacing your blades or razor regularly while storing your razor in a dry place can help keep irritation-causing bacteria from forming. Always use a clean, sharp blade and err on the side of cleanliness –– if you have any doubt, replace your razor. 
Cleanse + Prepare Your Skin
Cleansing with warm water and our No-Nonsense Charcoal Cleanser before shaving will soften your beard and prepare your skin for better shaving results. Whatever you do, don't skip this step if you want to prevent razor burn. Next, apply our Calming Shave Cream for men that will lubricate and protect your skin for a safer, smoother glide. 
Once you're ready to shave, glide your blade with the grain of your beard to prevent ingrown hair and razor burn. Shaving against the grain will give you a closer shave, but it also ups your chances of razor burn. If you have active breakouts or bumps, don't shave against the grain until the irritation calms down. 
Use High-Impact Aftershave Only
Shaving can strip your skin of moisture and create tiny cuts in your skin. Rehydrating your skin while sealing and reinforcing its natural barrier is essential to a safe, healthy shave without irritation. Further, a good aftershave helps sanitize your skin and kill infection-causing bacteria. 
Our Cooling Aftershave is premium skincare made with the best natural and cutting-edge ingredients in the world. Not only can it help prevent shaving irritation, but Cooling Aftershave also improves the look and feel of your skin when used regularly. 
Cooling Aftershave can help:
Boost moisture for deeper hydration.

Calm redness for a more even skin tone.

Nourish and strengthen a weak skin barrier. 
Don't settle for subpar results when it comes to your face. Shaving comes with risks, so don't take chances with your skin. Arm yourself with the best information available to prevent irritation and painful breakouts. 
Shaving with a clean razor in the direction the hair grows, while using high-performance shaving products, can help you avoid painful post-shave irritation for good. Once you've mastered your protocol and you've got razor burn in check, you can try shaving against the grain for a closer shave going forward. 
Clean Machine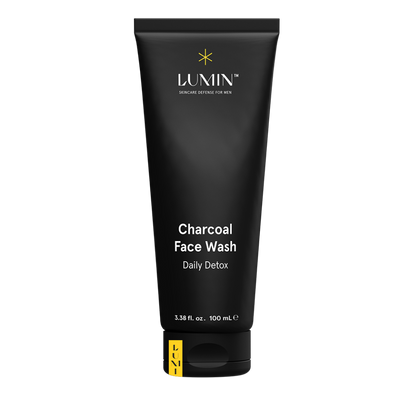 There's nothing like that 'aaahh' feeling when you've splashed cool water over a fresh, clean face. Our Charcoal Face Wash Daily Detox is made specifically for men's skin, working to remove 
grime while keeping your skin's pH balanced. Go ahead and say it, aaahhhh.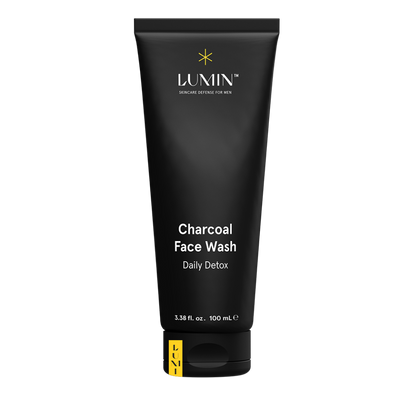 Yup, you can try our skincare for free.
Pesky dark circles bumming you out? Complicated skin care routines have you overwhelmed? Take our quick skincare quiz and we'll send you a free, personalized men's skincare kit.
START SKINCARE QUIZ